These last months, Overdrive spoke with dozens of owner-operators and small-fleet owners about their experiences across the COVID-19[female[feminine economic downturn. We check with a lot of them how they are doing as the economy slowly starts to recover.
"As you can see we're a family business," said Jennifer Moore, right, who runs CLM Morris Trucking with her husband, Carland. On the left, Morris dispatcher Pauletta Ward. The small fleet has been buoyed by the produce season in recent weeks, in particular the loads of mangoes and avocados.
At the end of April, Jennifer Moore of CLM Morris Trucking, like many other small business truckers, was doing all she could to keep her five refrigerated trucks afloat. The fleet was taking loads paying around a dollar a mile to keep drivers paid and some form of income – even if that meant the company itself was losing money. She was also trying to get a loan from the Small Business Administration Paycheque Protection Program, but was rejected.
In early May, when a story about Overdrive quoted Moore about their decision to take a $ 1 / mile freight, she noticed other truckers were questioning the decision. "Like 'we're stupid to run $ 1 a mile'," she said. "I would say the same thing, and I know that's part of what drives rates down. But at the end of the day, the reality is if you have a payout per truck, even that dollar helps earn money to pay for that truck.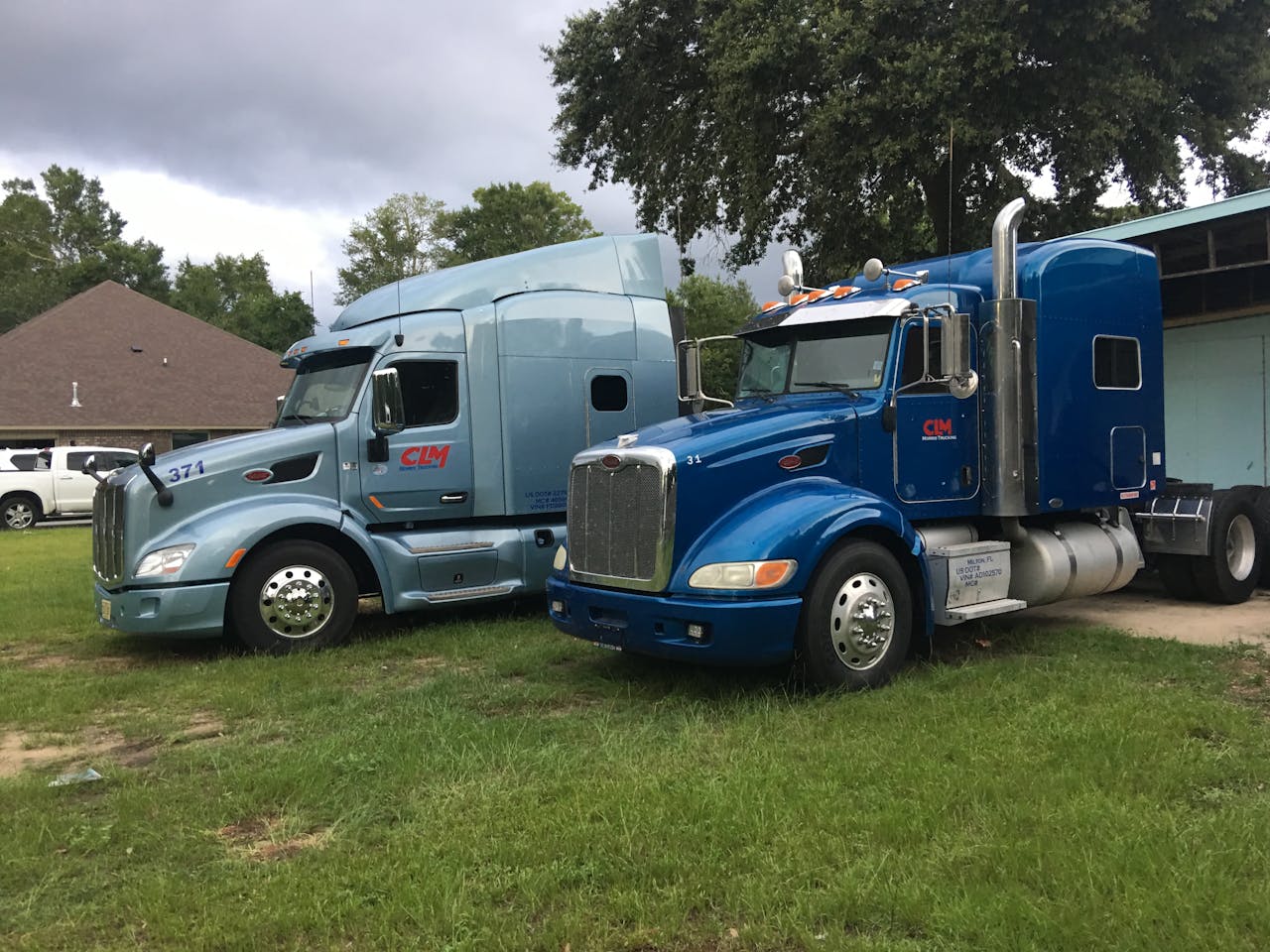 Two other Petes from the CLM fleet.
She runs CLM with her husband, Carland, and the couple looked forward to product season, hoping it would bring their small fleet back to profitability.
And he did. Loads of mangoes and avocados, along with the occasional load of carrots, helped the fleet turn a profit in June, Moore said, as rates rose when more chilled loads hit the market in waves in May. and in June. "'We hung out near the Texas border' to catch these charges as they came out of Mexico. Today, the fleet, which otherwise operates nationwide, is in the process of adding a sixth driver.
"At this point, I feel optimistic," she said. As the produce season draws to a close in the coming weeks, she said they hope to jump on loads of meat and dairy to help them prepare for the holiday season.
In addition to the strength of the products, Moore said she was able to secure a disaster loan from the Small Business Administration, which is part of the larger congressional program. CARES Law small business relief.
The fleet needs cash to move from week to week and month to month. They have loans on a few of their Peterbilts and some of their trailers, and they pay their drivers well, Moore says – $ 1,500 to $ 2,200 a week on a 1099 setup.
But these obligations, in addition to other overheads like insurance premiums, create the need for a steady stream of income. "Whether the freight is there or not, we have invoices," she said. "Our drivers have bills. They have families.
The SBA loan, funded at a soft rate of 3.75% over 30 years, has helped them keep up to date with truck and trailer payments, keep their drivers paid, and their insurance up to date. "It took forever for this loan to materialize," she said, with worst-case scenarios in mind. "Are we going to lose the material? Are we going to lose our insurance? Nobody wants to touch you after that, "she said of other insurers.
"Now we're in good shape," she said. With the 30-year loan, the monthly payment is cheap. "We're never going to take that long to pay it back, but even if things are tight a month, it won't be a high pressure loan," she said.
Jennifer Moore's comments appeared in this story from May:

See other recent recordings with owner-operators: